Marinova Tennis
@ Credit Valley Tennis Club
Best instructor by far
Petya is absolutely incredible with kids. She has such a gift for inspiring and encouraging them, always finding a way to make tennis fun. Our daughter has grown so much in her ability to play and looks forward to it every summer.  To be honest, we won't even consider putting her with anyone other than Petya."
–Tamara Sargeant–
Simply the best
There's no other coach, or even person, who is more professional than Petya. She's very knowledgeable about the sport and will most definitely improve your game!
— Jibade Thomas —
Amazing!!!
Petya is not only amazing as a coach but as a person as well. She is very knowledgeable, patient and supportive. She makes everyone's time on court fun and exciting. Petya applies the same detailed approach to both her junior and adult lessons. Kids want to come back practice after practice and they wait with anticipation for every season to start.
–Katia Azbil–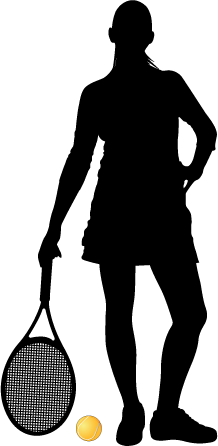 OUR MISSION
At Marinova Tennis, our goal is to develop well-rounded tennis players both on and off the court, while promoting the pursuit of excellence in all aspects of their lives. Our objective is to help our students maximize their full potential, not only as tennis players but also as human beings. We provide an environment that encourages individuals to constantly fight for their dreams by embracing all challenges on the court and day to day obstacles in life.
Private and semi-private lessons are a great way for juniors and adults alike to get individual help and one on one coaching. Beginners can learn the basics, whereas more experienced players can use the time to further polish their skills. Lessons are available for players of all levels and ages. It is a great way to get personalized help on different aspects of your game. Each lesson is customized according to your needs. Join us and see the difference for yourself!
Group lessons are a cost-effective way to incorporate tennis into your fitness routine and meet new people at the same time. You do not need to be an experienced tennis player to register for our programs. We have something for everyone age 3 and up: from beginners to the most advanced and every level in between! No matter your skill or age, we have something for you. We look forward to seeing you on the tennis court. Come out to experience something new and fun!
We offer week-long camps for kids age 4 and up. Our camps are set up to challenge all levels and ages in a safe, enjoyable and fun-filled environment. The camps are led by knowledgeable, experienced and very enthusiastic instructors who truly care about the growth of all participants. Our focus is developing and enhancing proper tennis fundamentals, while also promoting teamwork and fair play. We offer a healthy balance between learning and having fun.
Quote of the Month
"It's only crazy until you do it

. If they say your dreams are crazy, show them what crazy dreams can do. "

~Nike 
Register for programs Now!
Just click on the link bellow to view and register for any of our programs. Don't hesitate to contact us with any questions that you may have. We look forward to meeting you and helping you achieve your goals!